Management
Jay Suh, President
Jay worked in various sales, business development, operations, and recruiting roles prior to assuming the role of corporate President. He has held managerial roles since 2004 both within and outside of Eurofins MET Labs. He has extensive experience developing teams in sales and operations across different industries, cultures, and continents. Jay has a Bachelor of Arts from University of California, Berkeley.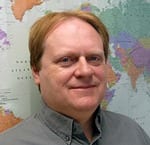 Rick Cooper, Safety Lab Director
Rick started at MET in 1981. With more than 35 years of experience, he quickly increased his position within the company becoming the Safety Lab Director in 2000. Rick helped MET Labs gain NRTL accreditation from OSHA, as well as, accreditation from the SCC, A2LA, and IECEE. Rick is a NARTE Certified Engineer (NCE) in product safety and currently oversees 27 safety engineers and technicians in Maryland, California, Texas, China, and Korea.
Steve Pitta, Environmental and Energy Lab Director
Steve has been with Eurofins MET for nearly two decades, and has served in various managerial roles in Baltimore and Austin. He is well known for his creativity, leadership, and his passion for providing MET's customers and employees with an exceptional experience. Steve managed large teams, high profile programs and strategic expansions prior to stepping into the Director position. Steve is responsible for leading MET's Environmental Simulation, Energy Efficiency, Battery, Fiber Optics, Special Projects, Meter Accuracy, and Telecom departments.
Roland Gutzky, National Sales Director
Roland has more than 25 years of sales and management experience in businesses large and small. He joined Eurofins MET Labs in 2011 and his responsibilities have included business development in Europe as well as North America. Roland is now responsible for leading the sales teams at all Eurofins MET Labs locations.