Expert Compliance Checkup Services
Expert Compliance Checkup Services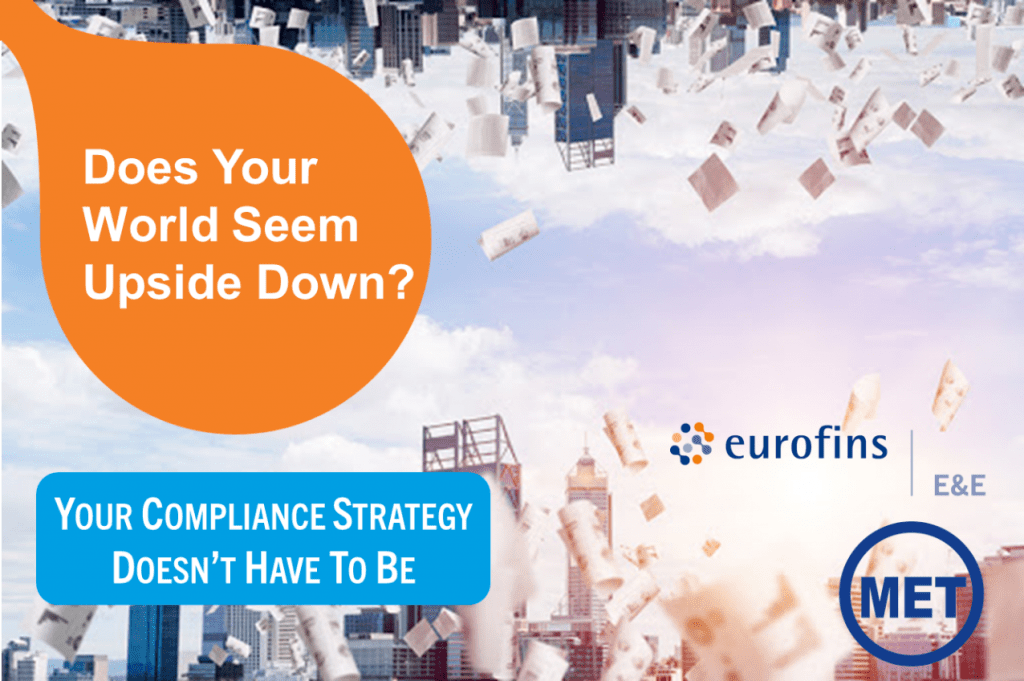 Eurofins E&E Compliance Checkup
Ensure your product is ready for the marketplace
For many product manufacturers, adjusting to the "new normal" is taking time and effort. Despite the chaos and confusion, it's important to keep your product compliance strategy on-track.
We can help through our Compliance Checkup services.
How It Works
Our experts can review your electrical or electronic device in as little as 20 minutes. We'll put you on the most effective path to a compliant product for practically any market on the planet.
This no-obligation, drive-thru style checkup will let you know if your product is headed in the right direction. And we can perform the checkup either virtually or in-person.

Why You Need It
Keeping up with the ever-changing landscape of regulatory compliance is a full-time job. Let us do the 'heavy lifting' for you.
Our expert guidance dramatically increases the likelihood that you'll cover the 'last mile of compliance' with the least amount of effort.
Delays caused by product non-compliance can be extensive … and costly. Some manufacturers had to remake their products because they lacked the insight needed at the beginning of the development cycle.
Let Us Guide You
Eurofins E&E is the responsive product compliance partner you need to help you get your products to market smarter.
We guide you through the critical testing and certification process as quickly, efficiently, and cost-effectively as possible.
We've successfully helped thousands of manufacturers with their compliance needs. And our customer satisfaction scores show that our process works.
Simply put, we believe your product belongs in the marketplace, not stuck in a test lab.
Schedule Today
To request your FREE, no-obligation compliance checkup, click here to send us an email or call us at +1 410-246-4719.
Trusted. Proven. Valued. Let us show you the Eurofins E&E difference.