Eurofins' Energy Efficiency Verified Mark can be found on »
Televisions
Information Technology Equipment
Luminaries
Interior Lighting
Exterior Building Lighting
External Power Supplies
Digital TV Adapters
Video Products
Compact Audio Products
Refrigerated Vending Machines
Coffee Makers
Electric Vehicle Charging Stations
Products that comply with ENERGY STAR specifications will exceed Canadian requirements in most cases.
---
CEC Appliance Efficiency Program »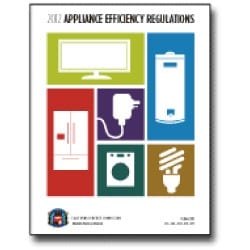 Eurofins E&E North America has two world-class labs in California and is experienced helping leading manufacturers meet the requirements of the CEC Appliance Efficiency Program.  The California Energy Commission (CEC) Appliance Efficiency Program requires that the manufacturers of certain appliances meet state and federal standards for energy efficiency.
Eurofins is a CEC-approved test and certification laboratory for these categories:
Consumer Audio & Video
Power Supplies
Small Battery Charger Systems

10CFR430_Subsection_B_Apendix_Y
Energy Efficiency Battery Charger System Test Procedure Version 2.2

Televisions
Eurofins also tests and certifies products to energy efficiency requirements for ENERGY STAR & certifies products for Natural Resources Canada.
---
Energy-Efficiency Requirements for Europe »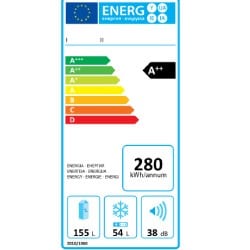 Eurofins has exceptional capabilities and experience in testing for EU CE Marking, and for energy efficiency testing for ENERGY STAR and other energy efficiency programs.
Eurofins can assist in both the testing and documentation needed to meet European Energy Efficiency Requirements for:
The Ecodesign Directive 2009/125/EC (Mandatory Program)

 EN 50564:2011 Electrical and electronic household and office equipment – Measurement of low power consumption

The Energy Labeling Directive 2010/30/EU (Voluntary Program)
Code of Conduct on Energy Consumption of Broadband Equipment (Voluntary Program)
---
DOE Energy Efficiency Testing »
Eurofins E&E North America has the capabilities to test to the energy efficiency standards created by the Department of Energy (DOE).
Eurofins can perform energy efficiency testing for these product categories:
Televisions
External Power Supplies
Battery Charging Systems
Vending Machines
---
What is Energy Efficiency?
Energy efficiency can be defined the reduction of the amount of required energy to perform a given task. In the context of electrical products, energy efficient products use a lower amount of electricity to perform their intended task by limiting wasted energy or their operational modes are designed to limit the amount of consumed electricity during idle or standby phases.
Why is Energy Efficiency important?
Energy efficiency is a growing concern for both consumers and manufacturers, as lowering total energy consumption without loss of performance presents economic and environmental benefits. With sustainable energy solutions at the forefront of today's technology, energy efficiency has become a key consideration in many layers of manufacturing, sales, and regulatory compliance.