Pre-Paid EMC Testing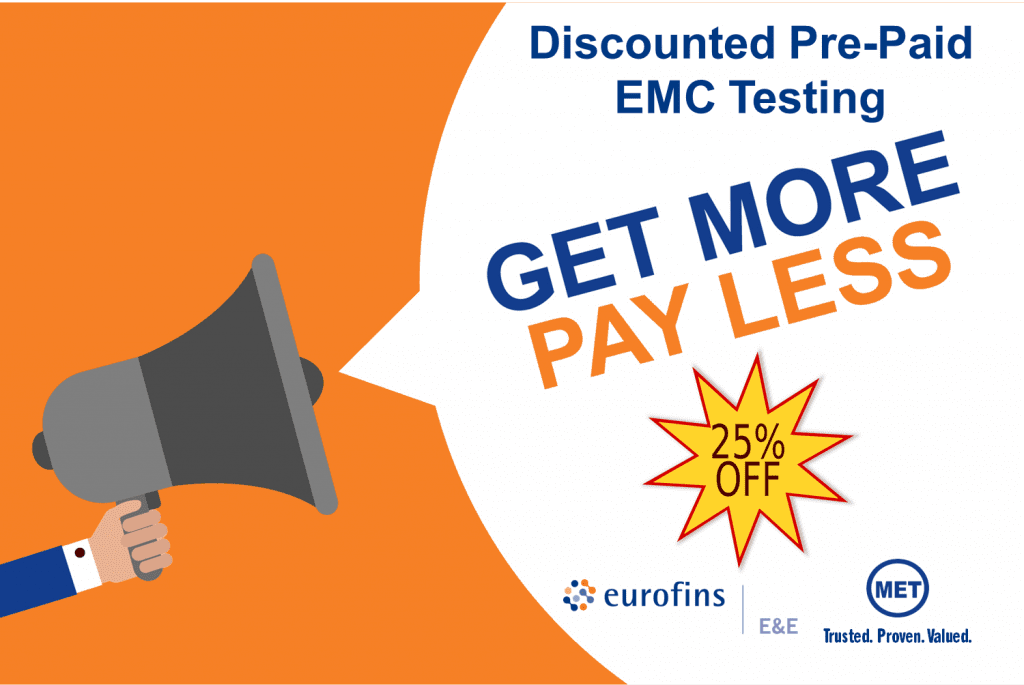 At Eurofins E&E North America (Eurofins MET Labs), we know a few things about being pioneers in the testing, inspection, and certification industry.
We've been blazing new trails for the past 60 years. We fought the system to become the very first NRTL. We completely rewrote the book on the testing process, giving our customers a quicker, more efficient path to market.
Our engineers have the knowledge, experience, and facilities to provide a premier testing experience every step of the way.
And, to once again go against the grain, we're offering our services at a significant discount for a limited time.
Through December 31, 2019, you can purchase a block of radiated emissions testing hours that can be used anytime in the next 12 months at an incredible 25% discounted rate.***
Work with a trusted, proven, and valued testing partner and experience the benefits of our newly renovated, state-of-the-art testing chamber.
If you need more information, contact us.
Or, if you're ready to take advantage of this amazing offer, request a quote from our sales team.
Trust your product testing to us—we can get you to market smarter.
*** – Exclusions apply. Contact your sales representative for full details.