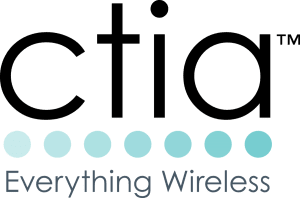 April 23, 2020 (Baltimore, MD) Eurofins Electrical & Electronics (E&E) North America, part of the Eurofins global network of laboratories, recently earned accreditation as a CTIA authorized testing laboratory for wireless device over-the-air (OTA) performance.
As an authorized testing laboratory for CTIA Revision 3.8.X with cellular—including LTE CAT-M1 as well as the CWG Revision 2.1 for the converged devices, Eurofins E&E now offers a comprehensive testing and certification portfolio for the mobile industry that ensures accurate transmitter and receiver performance.
Customers who test their devices with Eurofins E&E will be able to take their products to market throughout North America.
"We are very pleased to have received CTIA accreditation for our Santa Clara facility," said Nimer Al-Hafi , President of Eurofins E&E North America. "Expanding our service offering to better serve wireless device manufacturers and distributors around the world has been a top priority for our organization."
"Eurofins E&E has made a substantial investment in the cutting-edge systems that allow us to provide state-of-the-art wireless testing, inspection, and certification services," said Mark van Horck, Senior Vice President, E&E Product Testing International. "CTIA accreditation bolsters our dedication to provide a faster and easier path to market for the global wireless device industry sector."
Eurofins E&E North America, the very first NRTL, is a preferred provider of product safety and regulatory testing, inspection, and certification for electrical and electronic products. For more information, visit https://metlabs.com.
About Eurofins
Eurofins E&E is part of Eurofins Scientific, an International group of laboratories headquartered in Luxembourg, providing testing and support services to the pharmaceutical, food, environmental, agroscience, and consumer products industries, among others. The Eurofins group is one of the international leaders in the provision of testing services with a network of more than 800 laboratories across 47 countries. Through research and development, in-licensing and acquisitions, the group draws on the latest developments in every industry it serves, while helping corporations deliver safe and compliant products through responsible and sustainable sourcing practices. For more information about the Eurofins Group, visit https://eurofinsus.com.