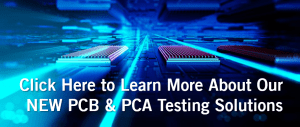 As technology grows, laws and regulations defining product compliance constantly change. Manufacturers, retailers and suppliers are pressed to innovate quickly in order to create and maintain compliant and relevant products.
Regulations governing product compliance evolve to ensure that products do not represent harm or hazards to users or property and will perform as intended according to applicable standards. Implementing practices that address compliance considerations throughout the entire product development lifecycle can minimize design errors, reduce time to market and reduce costs prior to product release.
Our suite of Expert Services solutions help you implement best practices and compliance considerations throughout product design to mitigate risks, alert you to potential compliance considerations throughout a product's lifecycle, and increase your chances of compliance without multiple rounds of testing and product redesigns.
Expert Services Solutions:
Our suite of compliance assistance solutions help you determine if your proposed production techniques will meet requirements, understand the hazards to consider during component selection, and avoid common mistakes before your product hits production. Our compliance experts will perform a detailed review of your product that includes:
Initial technical assessment
Standards choice & interpretation assistance
Customized test plan development
Identification of potential noncompliance issues
Evaluation of proposed production techniques
Review of drawings, manuals, BOMs, and schematics
---
Lunch-time Review
Eurofins E&E North America offers a free lunchtime review for manufacturers in which our subject matter experts from each discipline will explain testing requirements, provide a preliminary product compliance review, and identifies any obvious deficiencies.
This is an opportunity for you to become better aware of the test standards to which your product will be subjected. The knowledge gained in this review will save you time and money throughout the testing and certification process.
---
Technical Training & Resources
Eurofins offers valuable training opportunities to help you navigate compliance complexities as they apply your industry/products.
We can provide technical training events, white papers, and expert articles for you to gain first-hand knowledge into worldwide best practices in compliance from some of the world's foremost experts in testing, inspection, and certification.
---
Maximize your product lifecycle
With the accelerating pace of technology, a single design error with respect to regulatory compliance, can cause manufacturers to miss ideal market entry timeframes and be outpaced by competitors which can ultimately increase production costs and limit market share.
As new technology continues to drive standards' progression and inspire market growth, we continue to commit ourselves to providing the global marketplace with expert compliance solutions. If compliance is not engineered in from the start, expect to endure major delays as the product is redesigned, jeopardizing time to market and product viability; significant extra costs for rework and increased product cost and possibly even team dissension.
Eurofins has 60 years of experience in electrical product testing and has certified thousands of products for sale in international markets. We've seen common compliance flaws, production errors and are prepared to help you meet your time-to-market deadlines. Our engineers and compliance experts can provide detailed explanations of testing requirements and standards to help you understand the specifics as they relate to your product and associated testing. From a free lunch time review to detailed compliance assessments and customized seminars, we will review your products and processes to determine that they align with industry best practices.
---
Medical Devices Certification for the EU Market
Please note that we are unable to provide services covering Medical Devices that are under the scope of the EU MDD, MDR, IVD or IVDR. For more information regarding Medical Device Certification for the EU, please contact EE@eurofins.com
---