Canada Electrical Testing
Canada Electrical Testing
Few labs can match the Canada electrical testing accreditations and experience achieved by us:
Industry Canada Telecommunication Terminal Equipment Registration
Industry Canada CB for Category 1 Radio Equipment
Measurement Canada Re-Approval of Electricity Meters
Product Safety
For product safety certification, we have been accredited by the Standards Council of Canada (SCC) as a Certification Body (CB). As a CB, we provide all the required testing, follow-up inspections and labeling required to sell electrical products in Canada.
Telecom
For telecommunication terminal equipment registration, we have been licensed by Industry Canada. MET can provide all the required equipment testing – including CS-03 (Analog, Digital, xDSL) – and application submittal required by Industry Canada.
Radio
We are recognized by Industry Canada to act as a CB for Category 1 radio equipment.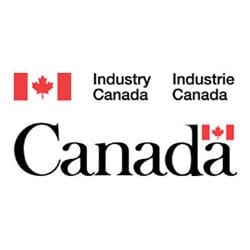 We have an official notice from NIST of its recognition by Industry Canada to act as a certification body (CB) to approve equipment under Appendix C, Phase II of the Asia Pacific Economic Cooperation (APEC) Tel MRA.
This designation covers equipment subject to conditions specified for telecommunication equipment in the Canadian document CB-02. Manufacturers of Category 1 radio equipment can rely on us for Canadian certification requirements. Canada considers all receivers that tune between 30MHz and 960MHz as Category I radio equipment and thus requires certification of more receivers than does the FCC.
Metering
We are the first organization to receive recognition from Measurement Canada to test previously approved electricity meters which have been modified and require re-certification. The scope of this recognition consists of electricity meters for Measurement Canada's approval process, as required by LMB-EG-07, Specifications for Approval of Type of Electricity Meters, Instrument Transformers and Auxiliary Devices.