Products destined for use in hazardous environments are required to undergo strict testing and design scrutiny to ensure that they will operate safely in intended environments. Enclosures that are intended to be used as explosion-proof or flameproof, must be tested for explosive reference pressure, flame propagation and hydrostatic overpressures.
The flameproof and explosion-proof protection methods have different testing requirements, and in order to ensure that their products will be accepted internationally, manufacturers are under pressure to prove that products are both flameproof and explosion-proof.
We help you ensure that your equipment is tested to the correct standard and achieves compliance to extremely stringent hazardous location requirements for explosive environments.
Our testing solutions utilize the latest technology and state-of-the-art equipment to confirm the performance of your products and achieve international market access. Whether testing to North American or International standards, we can help shorten testing time and ultimately gain market acceptance for your product.
See all of our Flameproof and Explosion Proof Testing Capabilities >>
---
Our Related Pages and Testing Capabilities:
Our end-to-end testing solutions evaluate your products to the latest, up-to-date standards, helping you ensure compliance to flameproof and explosion-proof standards for market access.
Our end-to-end testing solutions evaluate your products to the latest, up-to-date standards to ensure compliance and international market access for equipment used in Hazardous Locations.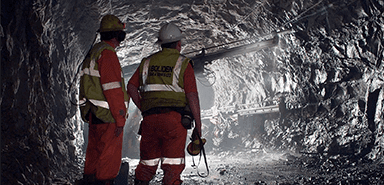 We help you ensure your products destined for use in underground mines meet the necessary regulations for approval to MSHA standards or non-MSHA product safety standards according to 30 CFR Part 6.
Helping you ensure your products perform suitably for intended use in an explosive atmosphere according to IEC, EN, and ISO Standards in order to access international markets.
---