Our
Medical Device Testing & Certification Capabilities

»

Our thorough knowledge of industry performance and national safety standards and extensive global testing and certification resources, allows for swift and cost-effective market entry.
Product Safety Testing & Certification of Active Medical Devices

Electromagnetic Compatibility (EMC) of Active Medical Devices

Laser Safety Testing of Medical Laser Products Per IEC 60601-2-22

FDA Submissions

Battery Safety Testing of all Battery Chemistries used to Power Medical Equipment

RFID Susceptibility of Active Medical Devices

Certification Body (NCB) & Certification Body Testing Laboratory (CBTL) certification for Medical Electrical products
---
Why Us?
Through our vast network of testing laboratories, we are able to provide you with a true "one-stop shop" for your medical electrical device testing needs.
We can eliminate many of the headaches and hangups that occur when dealing with several different testing labs:
| | |
| --- | --- |
| | Signing/executing multiple Non-Disclosure Agreements (NDAs) and all the associated red tape that ensues |
| | Having and keeping track of multiple Points of Contact (POCs) to get information and updates |
| | Facilitating and monitoring multiple testing schedules, and dealing with the domino effect if one schedule changes |
| | Shipping your product to multiple locations, knowing where it is at all times, and hoping it gets from one place to the next |
We can provide the services you need and the peace of mind you want.

Our Services
Our Comprehensive Medical Device Testing Services comprise the following:
With more than 100 years of product safety and electromagnetic compatibility expertise, we can help you navigate complexities in medical device compliance. From testing & certification to global market access, we help you bring your product to market faster and more cost-effectively.

Testing Services:

With testing and regulatory expertise across >20 labs worldwide, We can help develop and execute your test plans and navigate the regulatory pathway to market anywhere in the world while delivering a true local laboratory experience.

Our facilities maintain quality systems compliant with cGMP, GLP, and ISO 17025, and conduct testing in accordance with ISO, ASTM, ANSI, ISTA, AAMI, AAALAC standards, as well as custom tests methodologies to meet our customers' unique challenges. With the highest level of instrument technology available in the industry, we always utilized the most state-of-the-art instrumentation to deliver accurate and timely test results for more than 40 years.

Testing Services:

EAG Laboratories has over 40 years experience in materials testing services. We support over 4,000 clients in 20+ facilities located in the United States, Europe, and Asia.

EAG is IP secured and ITAR registered, and is accredited & certified across multiple industries & markets.

Testing Services:

In Europe, the use of a Notified Body (NB) is required in the approval or certification process for medical devices.

Our network of accredited laboratories and certification bodies offers a comprehensive range of testing and certification services for both active and non-active medical devices and in vitro diagnostic medical devices in line with the requirements of the MDR (Medical Device Regulation) for EU markets.

To assist you in placing your medical devices onto the EU market, Eurofins E&E has a number of Notified Bodies (NB) that can provide conformity assessment to the Medical Device Regulation (MDR) 2017/745.

Italy
Eurofins Product Testing Italy Srl
NB No. 0477

Finland
Eurofins Electric & Electronics Finland Oy
NB No. 0537

Germany
Eurofins Product Service GmbH
NB No. 0681

For details of Notified Body Services for Medical Devices, please contact EE@eurofins.com
Trust Your Testing to A Global Leader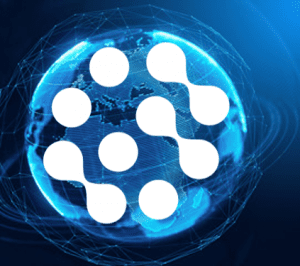 With more than 47,000 employees across more than 800 sites in 50 countries, we are a leading international group of laboratories providing an unparalleled range of testing and support services. Few testing laboratories can match the level of expertise, technological leadership, attention to quality, and customer service that have made us a global leader in the testing, inspection, and certification industry.
To learn more about our Comprehensive Medical Device Testing Services, click HERE to contact us, or email us at marketing@metlabs.com.
What is Medical Device Testing?
Medical device safety testing consists of a series of specific tests which are performed to certify that a product will not suffer from interference in the applicable medical environment and will prevent unacceptable risks to patients.
The manufacturer also performs a risk assessment and submits that assessment to the test laboratory in the form of a risk management document. This document provides evidence that a manufacturer has considered all potential hazards and mitigated associated risks to the highest degree possible.
The general medical device safety testing requirements for most electronic medical devices can be found inside the IEC 60601 standard family.