Manufacturers of optic based products, such as lasers, lighting and fiber optic cables, are under pressure to meet evolving standards in optical safety, general safety and product performance. With uses in a variety of industries and the advent of fiber optic data communication, optical products can be found in technological applications everywhere.
MET's extensive testing capabilities for laser safety and fiber optic performance help manufacturers accelerate their products' time to market. With a customized product testing plan from MET, manufacturers can complete the full suite of compliance testing requirements in order to gain acceptance into international markets.
Our Optical Testing Capabilities:
Our end-to-end testing solutions evaluate your laser products to product safety and environmental standards; helping you meet critical standards that bring your equipment to market faster and more cost-effectively.
MET's streamlined testing solutions and extensive laboratories give you the capability to complete all your fiber optic testing for cables and products from a single location.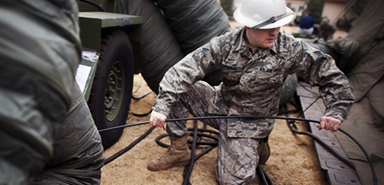 Validate your fiber optic products to stringent military standards. We perform testing to the optical, mechanical, and environmental characteristics of your fiber optic products to ensure critical performance.
With the capability to test and certify all four classes of lasers for acceptable optical radiation limits, MET helps you take your product to market faster and cost-effectively.
---
---
Some of MET's Optics customers