Test and Measurement equipment is evaluated to ensure electromagnetic compatibility and product safety for end-users, intended use environments and during interactions with other electrical systems. As test and measurement equipment is intended to interact with other electrical systems and/or equipment, a high degree of safety and hazard consideration is important to prevent critical failures in both the test equipment and the equipment that is being measured.
We help manufacturers evaluate their test and measurement products to the appropriate standard to ensure compliance with all associated requirements. We develop custom testing solutions, tailored specifically for your product and compliance needs, to evaluate your product quickly and cost-effectively.
---
Related Testing Standards:
UL/CSA/IEC/EN 61010-1 – General Safety Requirements: Electrical Equipment for Laboratory Equipment
UL 61010-2-081 – Particular Requirements: Automatic and Semi-Automatic Laboratory Equipment
UL 61010-2-091 – Particular Requirements: Cabinet X-Ray Systems
EN 50270 – Electromagnetic Compatibility: Electrical Apparatus for the Detection and Measurement of Combustible gases, toxic gases or oxygen
EN 61326-1 – Electromagnetic Compatibility: Electrical Equipment for Measurement, Control and Laboratory Use
---
Related Pages and Testing Capabilities:
Test your product to virtually any product safety standard and bring the best product to market quickly, safely and cost-effectively. Expand your product to the global marketplace through MET's Global Market Access networks.
We evaluate your products and systems to any number of electromagnetic conditions in our state-of-the-art EMC labs helping you bring your product from development to end use faster and more cost-effectively.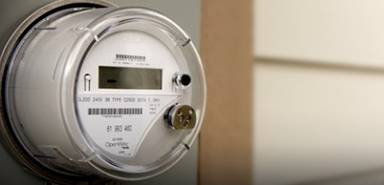 Our third-party verification ensures that all meters undergo a fair and unbiased testing process to guarantee consistently accurate measurements within the standardized acceptable margin of error.
MET's streamlined testing solutions and network of international partners help guide you through standards set by international regulatory bodies to ultimately gain market acceptance for intended countries of sale.
---
---
Some of MET's Test and Measurement Equipment customers