Ensure that optical radiation from laser-based products is compliant with standard requirements and safe for end-users
Optical radiation safety considerations are critical when designing laser-based products for compliance. Optical dangers are not considered in general product safety hazard assessments (burn, electrical shock, etc.) and can lead to product failures if safeguards are not designed appropriately.
As the world's leading independent, third-party testing laboratory, MET is your single-source testing destination for optical radiation of laser products. With the capability to test and certify all four classes of lasers for optical and product safety, MET's streamlined testing process helps you take your product to market faster and cost-effectively.
Take your products to global markets with MET's global market access network. Through our international network of partners, MET can provide certification of acceptable optical radiation levels to multiple markets with a single test report. Our end-to-end testing capabilities, expert engineers, and single-source testing solutions help you meet demanding global market requirements and avoid the costs associated with multiple testings.
---
Related Testing Standards and Regulations:
EN/ IEC 60825-1- Safety of laser products– Part 1: Equipment classification and requirements
EN/ IEC 60825-2- Safety of laser products– Part 2: Safety of optical fiber communication systems (OFCS)
21CFR1040– Performance Standards For Light-Emitting Products
Related Pages and Testing Capabilities:
---
Our end-to-end testing solutions evaluate your laser products to product safety and environmental standards; helping you meet critical reliability and performance standards that bring your equipment from development to end use faster and more cost-effectively.
MET's streamlined testing solutions give you the capability to test fiber optic cables and products to global market standards. Our extensive testing scope gives you the ability to complete the entirety of your testing from a single location.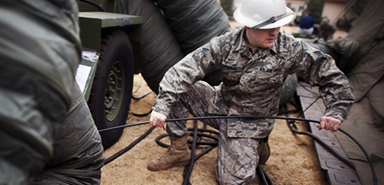 Validate your fiber optic products to stringent military standards. We perform testing to the optical, mechanical, and environmental characteristics of your fiber optic products to ensure critical performance.
Get your product to market faster. Take advantage of MET's global network of partners and laboratories to gain product acceptance for multiple international markets through a single test report.
---